Ok, so here's the next installment of the
Holiday Recipe Exchange
recipes... Today, hot, buttery, potato rolls! This recipe is based on one that's been used in my family for many many years. It utilized leftover mashed potatoes and is just delicious. I usually keep some "instant" mashed potatoes in the pantry for just this purpose (well, this and my husband's great-grandmother's doughnut recipe!)
This is a very versatile recipe which can be made into any shape from Parkerhouse to crescents to hamburger buns. It's also great with other things added either to the dough itself (like fresh herbs) or on top (think parmesan cheese, italian seasoning, etc.) Enjoy!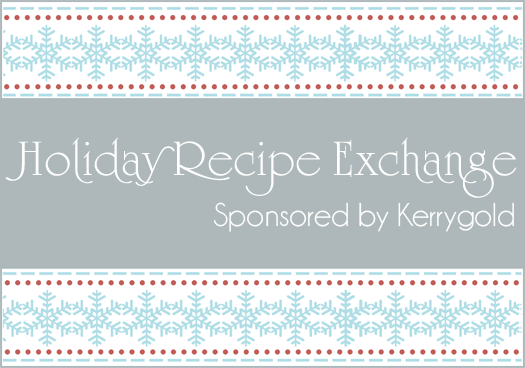 5 teaspoons yeast
1 1/2 teaspoons salt
1/2 cup warm water
1 cup mashed potatoes
1 cup unsalted butter -- to 1 1/2 cup, divided use
1 cup milk
2/3 cup sugar
2 eggs
5 cups flour -- to 6 cups, to make stiff dough
Preheat oven to 350° F. Grease the cups of a 12-cup muffin tin (three if you have them).
In a small bowl, add yeast to warm water. Heat milk and 1/2 cup butter in microwave for 1 minute.
Pour milk/butter mixture into the work bowl of a heavy duty stand mixer. Add sugar and salt and mix on low. Add potatoes and eggs and mix to combine. Add yeast/water mixture.
Slowly incorporate flour, adding enough to make a stiff dough (usually 5-6 cups), switching to dough hook when it becomes necessary.
Flour a work board or clean countertop and dump dough into the center. Dough should be soft (like a pillow!) but slightly sticky. Divide into thirds. At this point, if you only have one muffin tin (like me!) then wrap the two 1/3 batch balls in plastic wrap (or a ziptop bag) that's been lightly sprayed with non-stick spray and park in the fridge until ready to bake. You can also freeze the dough at this point for later roll making. If using (from freezer) thaw overnight in the fridge. With either fridge or freezer dough allow to sit on the counter for 20-30 min. (while oven preheats) before continuing with instructions.
Soft, but slightly sticky, knead in extra flour if needed to keep it from sticking, but don't overwork the dough!
Divide each third into 12 equal sized pieces. Divide each of these pieces into three equal-sized balls (about the size of a walnut in it's shell).
Melt 1/2 cup butter in the microwave. Roll each ball into the melted butter then place three of these balls together into the well of the prepared muffin tin.
Ready to rise
Mmm! Buttery goodness!
Allow to rise 45 min or so until doubled in size.
The risen dough, ready for the oven
Bake at 350° until golden brown, 20-25 min. Cool for 5 min in the pan before removing to a wire rack to cool. Brush tops with more melted butter before serving. If not serving immediately, allow to cool and store in a zip top bag. When ready to serve, reheat in a warm oven then brush with melted butter.
Yield:
"36 cloverleaf rolls"