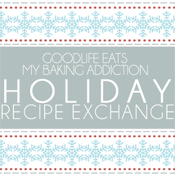 Mason/Dixon Dressing
This dressing combines a little of both the North and the South, celebrating tastes from both cultures. The addition of dried cranberries and apples give it a slightly sweet/savory combination that is wonderful with turkey, ham, chicken or even roast pork.
1 pan baked cornbread, crumbled

1 bag Pepperidge Farms Herb Stuffing

1 cup chopped dried cranberries

1 cup chopped pecans


2 tablespoons fresh finely chopped sage

1 tablespoon fresh thyme leaves

1/2 teaspoon dried leaf marjoram

1/2 teaspoon salt

1/4 teaspoon ground black pepper

1 pound pork sausage

6 tablespoons butter

2 cups chopped apple

1 cup chopped onion

1 cup chopped celery

1 can Swanson's chicken broth
Preparation:
Combine the cornbread and herb stuffing in a large bowl. Add the sage, thyme, marjoram, salt, pepper, cranberries and pecans, tossing well to combine. (Disposable latex gloves are great here!)
Preheat oven to 375°. Spray a 9x13" baking dish with non-stick spray and set aside.
Brown the sausage in a large skillet, crumbling as you cook until cooked through and no big lumps remain. Remove the sausage, drain and allow to cool slightly before adding to bread mixture.
"Dry" ingredients with sausage added
Add butter to the skillet and allow to lightly brown before adding the apple, onion, and celery. Cook until softened, about 5 minutes. Stir this mixture into the bread and sausage mixture. Slowly add chicken broth, gently stirring or mixing with hands. Use only enough broth to make stuffing moist, not soggy. It should stick together when formed into a ball, but still be slightly crumbly.
"Moistened" dressing
Texture of "moistened" dressing


Should form a ball when squeezed together but still be crumbly when not pressed
Ready to bake
Cover with foil and bake for about 30 minutes. Remove foil and bake for an additional 15 minutes to lightly brown top.
Ready to eat!
Serves 10-12.
This dressing also makes great stuffing muffins or "stuffins". Instead of baking in a 9x13" dish, spray the cups of a muffin tin with non-stick spray and fill with dressing mix. Bake for 20-30 min. and serve. Makes 18 "stuffins".
This dressing freezes well too. Freeze before baking, then thaw overnight before baking as directed. If needed, add a little extra chicken broth...